BUYING WITH FED CITY CENTURY 21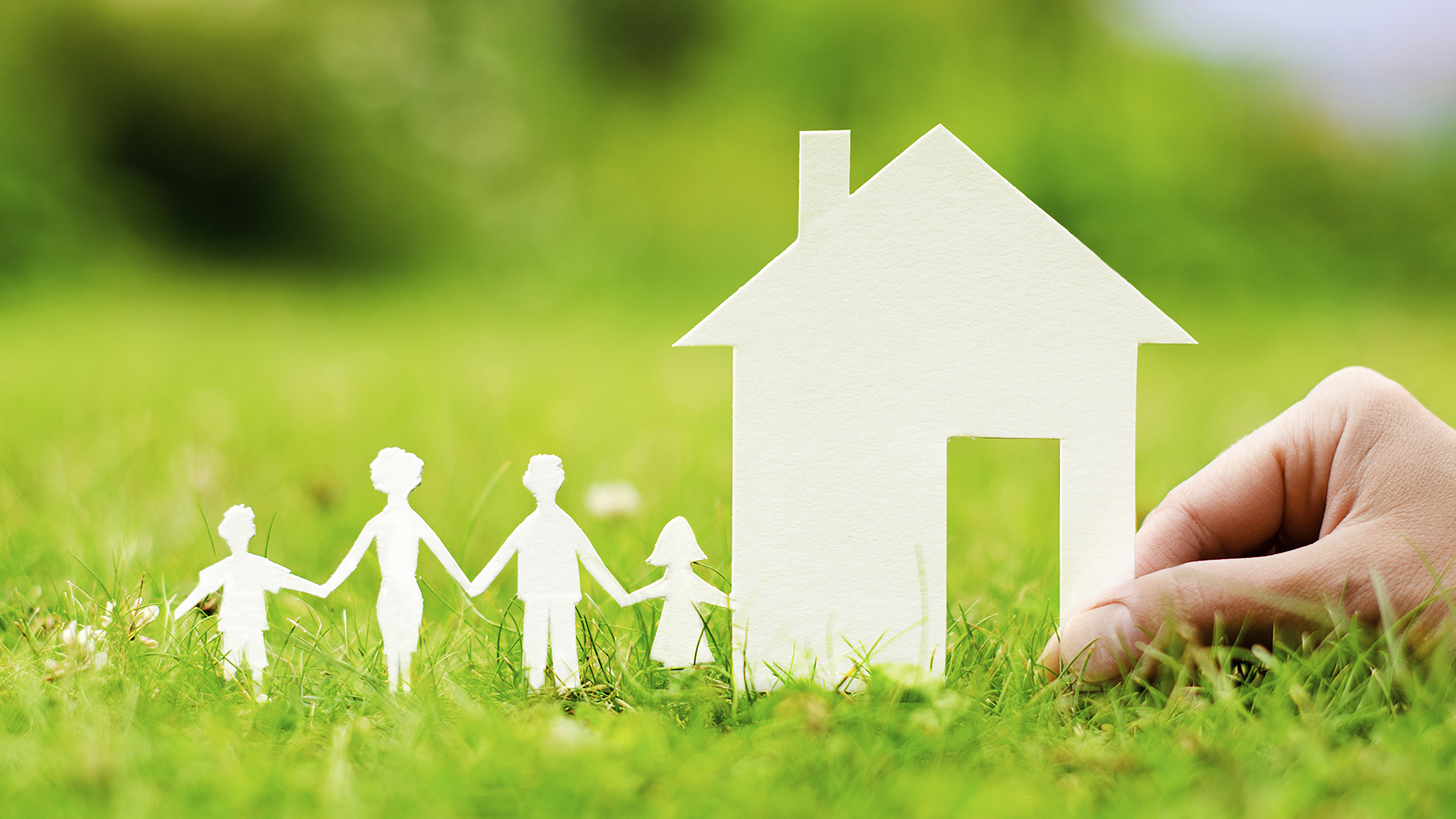 10 Reasons
1. Buying On Your Own Terms

In addition to being a great way to sell real estate, Fed City C21 is also the smartest way to buy. We can help you buy any property on the market. Fed City C21 puts you in the driver's seat, giving you tools to search for properties on your own and leaving the choice of when to involve one of our licensed real estate professionals up to you.

Search and Preview all the homes in DC and the surrounding Maryland and Virginia suburbs. Our own listings include addresses, photos, pertinent information, and even virtual tours. We'll even send you an email when a home matching your dream house comes on the market.

Rather than "selling" you on a property, our Brokers act as professional consultants - answering questions, giving information on neighborhoods and schools, and putting you in touch with lenders who can help realize your goals.

2. The Buying Process

1. Consult with a Broker.
2. If you have not arranged for a lender already, an appointment will be scheduled with a lender where you will discuss loan programs and obtain pre-approval.
3. Develop a list of needs and wants with your Broker and then begin your home selection process.
4. Choose a home, then let your Broker begin the negotiation process on your behalf.

5. Great news! Your offer has been accepted! Your Broker will track the progress of your loan and make sure all contract details and/or contingencies are met on time.

6. Your Broker will attend any inspections with you and discuss results.

7. The Broker will call with the time and place of your closing. You will also receive information regarding any money due at signing. The Help-U-Sell Broker will be at your closing to assist with any last-minute concerns.

8. Congratulations on your new home! Once you're settled, a Home Services Specialist will contact you to offer assistance or recommendations for your new home's needs.
3. Buyer's Rights

Every buyer of real estate has certain rights regarding the purchase of a property. The following is a summation of those rights:
1. You have the right to be represented by a real estate agent, exclusive or otherwise, to protect your best interests.

2. You have the right to purchase any/all properties that you choose, without being discriminated against by a Seller on the basis of your race, color, religion, handicap, familial status, or national origin.

3. You have the right to complete disclosure of all property information, including, but not limited to, water supply, insulation, waste disposal system and hazardous materials.

4. You have the right to ask for information regarding the previous year's property taxes, and/or maintenance and fuel costs.

5. You have the right to receive a market price comparison analysis for the properties you wish to make offers on, prior to signing the offer.

6. You have the right to receive a copy of the Agreement of Sale, prior to signing it, to allow you time to have it reviewed by an attorney.

7. You have the right to choose the lender that will finance the property and to receive full disclosure from that lender regarding the type and term of the loan and the true cost of the loan.

8. You have the right to test and/or inspect the property's systems and to choose the person(s) to complete those tests or inspections.

9. You have the right to walk through the property one last time prior to closing to confirm it meets the conditions of the Agreement of Sale.

10. You have the right to use the homeowner's insurance company of your choice.

11. You have the right to purchase personal coverage title insurance from the company of your choice.

12. You have the right to purchase a home warranty program from the provider of your choice.

13. You have the right to review the Settlement Statement prior to closing.

4. Buyer's Realities

1. The Seller's motivation, current market conditions, types of financing, and the average length of time for properties on the market are some of the key factors impacting the negotiating process. Please discuss these with the Broker/Agent prior to signing an offer, counteroffer or withdrawal

2. Recognize the competitive nature of the real estate market and the likelihood of competing offers. Realize that in a competing offer situation, only one offer will result in a sale and one or more Buyers may be disappointed.

3. It is very important to accept that a Seller is not obligated to acknowledge, counter or reject an offer. In addition, a Seller may or may not inform other Buyers of the existence of an offer to obtain better terms or price.

4. Confirm with your Broker about how decisions will be made, negotiated or presented for offers, counter offers or withdrawals. Remember that decisions are made by the Buyer.

5. What is Value?

What is Value?
Value means different things to different people, depending on how they are involved in a real estate transaction. The Buyer may have stars in their eyes and see "the castle of their dreams" when they look at the property they are purchasing.

Assessed Value
The tax assessor will see a very different picture. The assessor wants to create value equality among the town or city's citizens in order to fairly assess taxes and share the tax burden in an equitable manner amongst all property owners. Towns periodically undertake re-evaluations to update their assessed market valuations for all property. While based on historical sales data, it does not always represent current market data. It is a useful tool in comparing the values of similar properties.

Appraised Value
Appraisers must protect the interest of the lender and therefore must be more conservative in the value they place on a property. The appraised value is more typically based upon historical sales data and may or may not agree with market value.

Market Value
Market value is what a ready, willing, and able buyer pays to a ready, willing and able seller in a transaction with no undue influences. It is a negotiated value which changes relative to market conditions, supply of homes, demand, and seasonality in some cases. Market value is created by the buyer and seller. Too often, buyers and sellers have a notion some other factor determines market value when in reality, those two parties determine market value.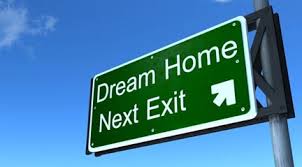 6. Importance of Loan Pre-Approval

Almost all homebuyers, especially first-time buyers, want to buy the home of their dreams. They are eager to rush out and see the best that is available. While their excitement and enthusiasm is understandable, it is not always beneficial. Viewing properties that are not within the buyer's correct price range is a waste of everyone's time, and always leads to disappointment.

For example, let's suppose there are only three homes available in Buyer A's and Buyer B's correct price range. Only one of those homes has three bedrooms, essential to both buyers. Buyer A has not taken the time to pre-qualify for a mortgage and is out looking at homes that may or may not fit their price range. Buyer B, who is pre-qualified, looks at only those homes within their price range and makes an offer on the one that has the third bedroom. Their offer is accepted, leaving only the two remaining properties available to Buyer A.

Let's look at an alternate scenario. Buyer A again looks at all the most expensive properties and foolishly makes an offer the seller can't refuse. Buyer A applies for a loan and is turned down due to lack of income. Lenders will never allow any buyer to purchase a property that they cannot afford. The seller's time was wasted, the lender's time was wasted, and the buyer's time was wasted.

Affordability is based on many factors, not just income. Credit ratings must be looked at, how much debt a person has must be factored in, and not all mortgage programs have the same rate of interest. That's why pre-qualification is important. Once all factors have been examined, a lender will provide a buyer with a monthly payment amount that fits the buyer's means, and that saves time for everyone.

Pre-approval is also very important. It is a preliminary commitment from the lender, that based on your application and the documentation you have provided, you stand a very good chance of getting final approval for your loan, pending appraisal. If you were a seller and two buyers made an offer on your property, would you choose the buyer who has a letter of pre-approval from a lender attached to their offer, or would you risk selling to the buyer who has not been pre-approved and is perhaps not even pre-qualified?


7. Understanding A Home Inspection

Home inspections are highly recommended for all property purchases, including recently built and new homes. A qualified home inspection company should be contracted by the Buyer to protect the Buyer's best interests. It is most important for Buyers to attend the home inspection to learn first-hand from the home inspector.

Depending upon applicable state regulations the inspection may cover such major items as a foundation, roof, structural components, wiring, plumbing, heating, air conditioning, and chimneys. There are specialty inspections for wastewater disposal, well water, hazardous materials, and others.

The purpose of the report is to get an independent third party professional analysis of the integrity, maintenance required, and overall condition of the property. Houses are imperfect, at best, therefore we caution Buyers not to overreact to a home inspection report. At the same time, Buyers need to fully comprehend the financial impact of the report and their ability to work with issues that have been identified.

A common Buyer misconception regarding home inspections is the Seller's requirement to repair all noted items in an inspection report. This is strictly optional by a Seller and generally considered to be a negotiable item between Buyers and Sellers.

8. Offer Guidelines

Communication Is Very Important
Each Buyer should discuss the offer and negotiation process with their Broker during the initial counseling process and before any offer is presented. This will ensure that the Buyer understands the process, the possibility of competing offers, and what the Seller's options are.

Broker Advises and Buyer Decides
All decisions about how offers will be presented, negotiated and ultimately accepted, are made by the Buyer and/or Seller, NOT the Broker. The Broker will communicate the offer, advise and keep their respective client informed of all activities. They will NOT make the decisions. The Buyer makes the decisions.

Offers In Writing
All offers and counteroffers should be in writing to ensure that the terms, time frames and legal obligations of the parties are clearly understood and communicated without misunderstanding, withdrawals, counteroffers and/or any changes to offers should be done in writing, signed and dated.

Confidentiality
The terms of all offers, counteroffers, withdrawals, and terminations may not be disclosed by the Broker without the prior consent of both the Buyer and Seller.

Existence Of Offers
The Seller decides whether the Seller and Broker is able to disclose that another competing offer has been received, contemplated, or is being negotiated. The Buyer's Broker will disclose this information to the Buyer if it is received. The Buyer is NOT entitled to this information without express permission from the Seller.

Full Price Offers
The Seller is NOT obligated to sell the property even if the Buyer makes a full price, contingency-free offer.

Priority Of Offers
The first or highest offer made does not bind or otherwise limit the Seller to act upon that offer before considering other offers. There is no priority of offers. The Seller makes all decisions.

Brokers and Attorneys
Brokers are NOT Attorneys! Brokers advise Buyers and Sellers to seek legal counsel from Attorneys regarding any question about the legal status of an offer, counteroffer or contract.

9. Presenting Your Offer
At the appropriate time, your agent will present your offer to the Seller on your behalf. At Fed City C21, we feel that simply handing a copy of the Agreement of Sale to the Seller or Seller's Agent and letting them sort it out themselves is not enough. You, the Buyer, are a real person with real dreams of homeownership. Personalizing your offer helps the Seller to realize this, and they may be more inclined to give a less-than-full-price offer additional consideration, even in a multiple offer situation.

In addition to the offer, the agent will typically provide the Seller or Seller's Agent with a quick profile of who you are, where you work, and a brief list of features that attracted you to the property. They will also provide a letter of pre-approval from your mortgage lender that tells the Seller that you have taken the time to get your finances in order and are therefore a good risk for the offer being presented. And, in some cases, the agent may provide a personal letter, written by you, which tells the Sellers in your own words why you chose their property for your new home.

Once presented, the Seller has several options. One option is to simply accept the offer as written. Another option is to counter your offer by changing the price or any terms. A third option is to reject your offer. And, a fourth option is to ask for additional time for consideration.

One important factor to remember whenever an offer is made is that other offers from other buyers may be made at the same time, without you knowing of them. Buyers do not automatically have the right to know of the existence of other offers. It is the exclusive right of the Seller whether or not to share this information. Most buyers do not wish for this information to be transmitted to other agents and/or buyers. Therefore it is important to keep this in mind whenever making an offer to a Seller.

10. When The Offer Is Made
Remember the possibility of other competing offers, when you formulate an offer or counter offer. The Broker and/or the Buyer may not have actual knowledge about the existence of competing offers. Therefore, the initial offer may be the only opportunity to buy. It is important to recognize there is no requirement that the Buyer is informed by the Seller or Seller's agent of the existence of other offers before another offer is accepted.

The Seller has the right to negotiate with only one Buyer at a time and not reveal this to other Buyers. This negotiation may continue until the Seller accepts an offer.

The terms of a Buyer's offer are confidential, but the existence of the offer may be communicated to other Buyers to obtain better terms or price. This is strictly the decision of the Seller.

The Seller may accept an offer on terms other than price

All Buyers may be notified to present their highest and best offer. The Buyer may choose to:

1. Make a better offer
2. Leave the original offer
3. Withdraw the offer in writing if the period of acceptance is current
4. Do nothing